1979 Star Wars Annual 1 Original Art By Mike Vosburg and Steve Leialoha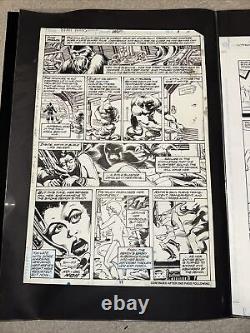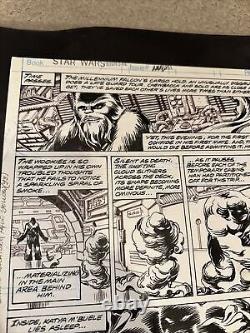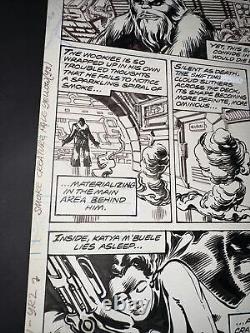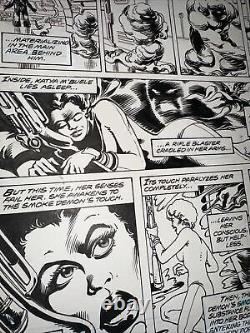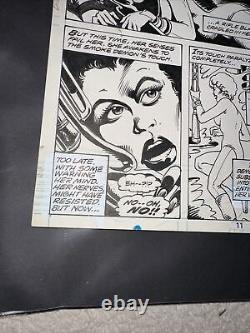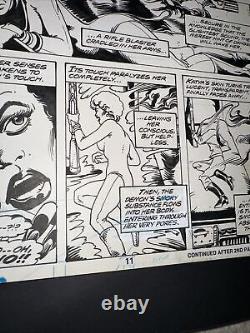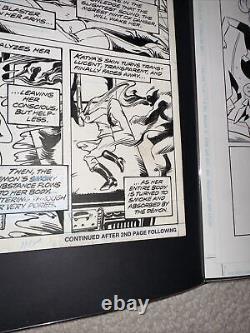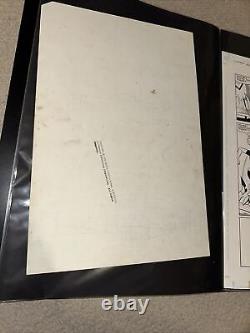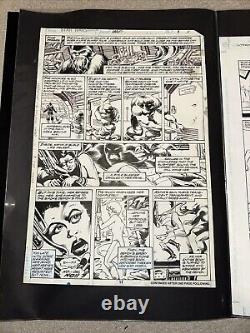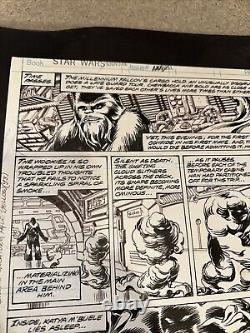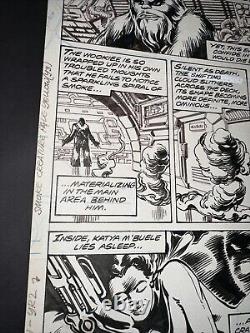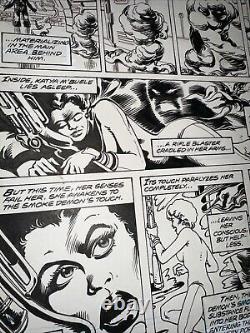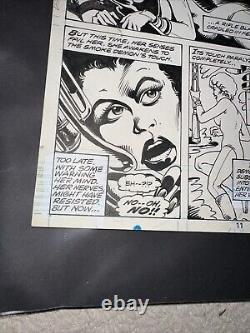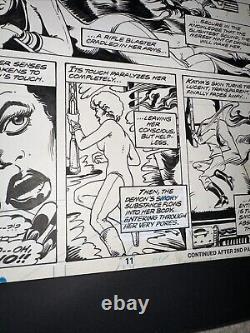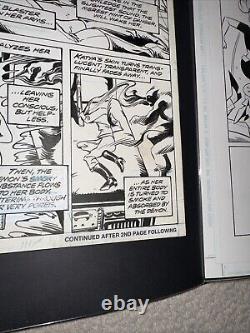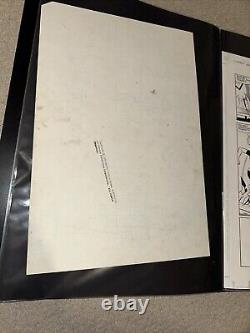 Mike Vosburg and Steve Leialoha Star Wars Annual #1 Story Page 11 Original Art (Marvel, 1979). This Chris Claremont-penned page began life as an inventory story before being slated for the first Star Wars Annual.
This particular page features Chewbacca on the Millennium Falcon, as an ominous demon creeps towards Katya M'Buele. Created in ink over graphite on Bristol board with an image area of 10" x 15". Mild toning, the top right corner is trimmed, there are spots of production soiling, whiteout corrections, text corrections, and marginal notes.