Bernie Wrightson Original Swamp Thing Sketch 8x10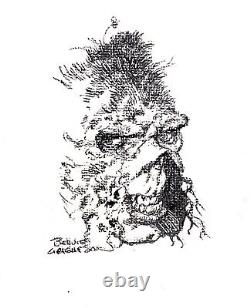 Check out this beautiful 8x10 of Swamp Thing done by his Co-Creator, Bernie Wrightson! The piece is done on 8x10 Art Board in Pencil and charcoal. The texture of the board gives swamp thing a gorgeous look in this piece.
Please message with any question or offers.