Cerebus original art sketch by Gerhard. Comic book artist. Hand drawn and signed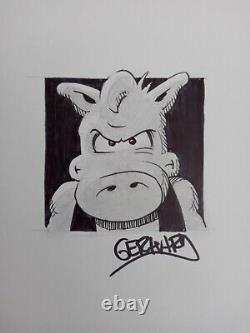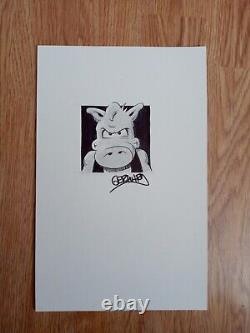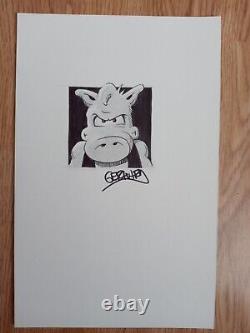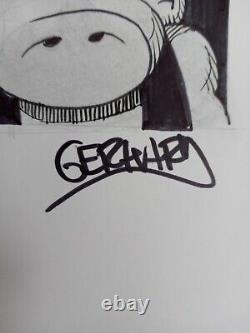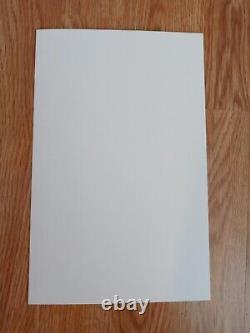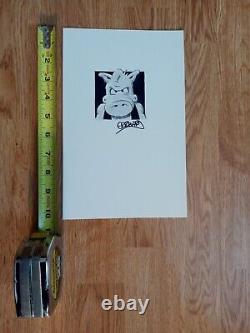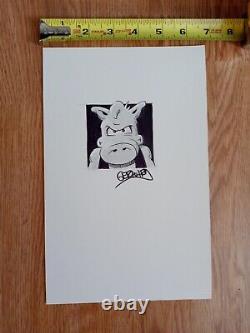 Cerebus original art sketch by Gerhard. I received this directly from the artist at a small convention in New Jersey in 2017.
Drawn on a standard comic book backing board. This is a one-of-a-kind hand drawn piece of artwork, not a print or reproduction. One cute thing I remember about meeting Gerhard was that he said whenever he draws Cerebus, he calls him Gerebus.
I also learned how the division of labor on Cerebus worked. Basically, Dave Sim is responsible for all the cartoony looking figures, and Gerhard does all the hyper-realistic background work. Along with Dave Sim, Gerhard has drawn thousands of pages of Indie comics over the years. He has even worked on Batman for DC.
Please see my page for more comics, sketches, signatures and original art.