COMIC BOOK ART BATMAN ROBIN #106 Page Pete Woods Andrew Pepoy DC Batmobile R1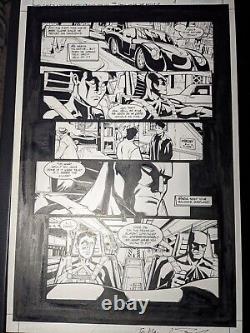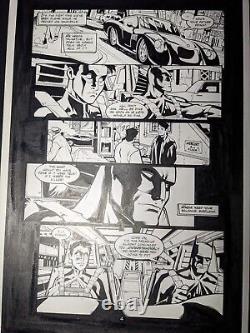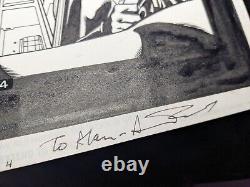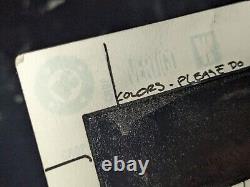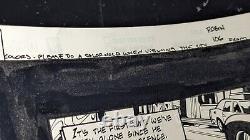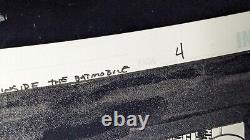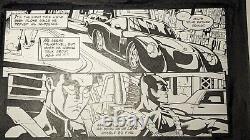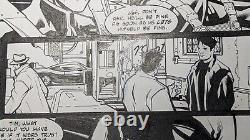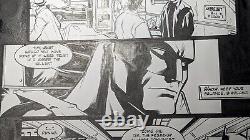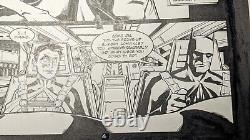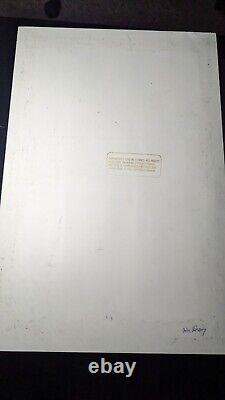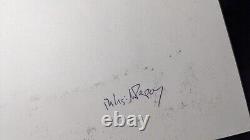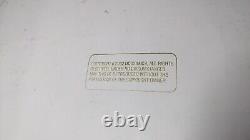 L here we have an original hand-drawn/colored comic book art page from ROBIN #106 by DC comics. This piece was done by Pete woods and Andrew pepoy 2002.
Batman has a friend conversation with Tim Drake (Robin) on this page created an ink over graphite on DC bristol board. Signed by Pepoy in the lower margin under the 10.5x16-in image area. It is also stamped on the back.
Now that I'm looking at it pepoys signatures on the back and front. WILL LOOK AMAZING ONES FRAMED.