Deadpool Kills the Marvel Universe Again Original Comic Art Spider-Man vs Venom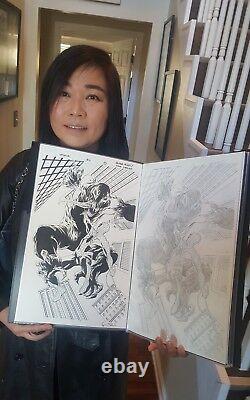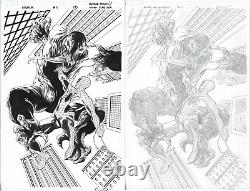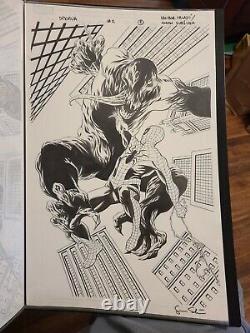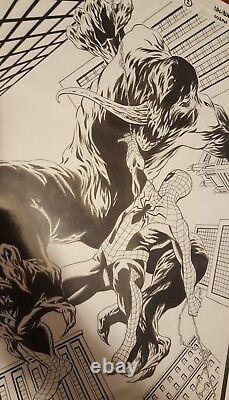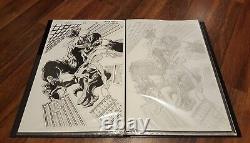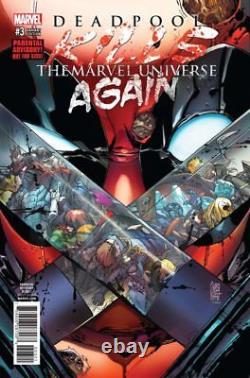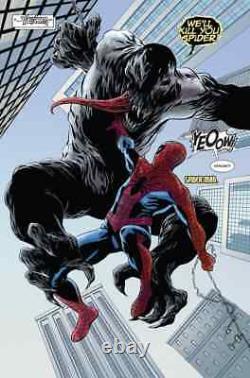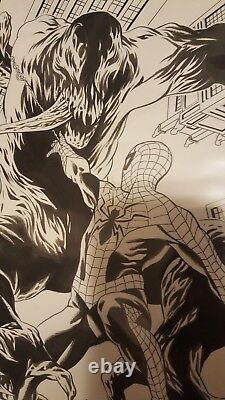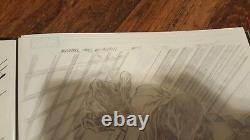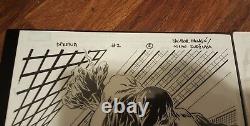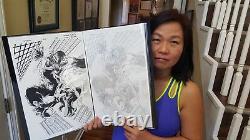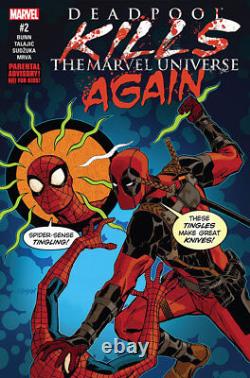 This piece of art is from "Deadpool Kills the Marvel Universe Again" and is from issue #2 of 5 in the stand alone story. IN MY HUMBLE OPINION, THIS IS SINGLE-HANDLEDY THE BEST PAGE IN THE ENTIRE STORY!
I WILL TAKE IT A STEP FURTHER, I THINK THIS IS THE GREATEST SINGLE VENOM/SPIDEY CONFRONTATION PAGE IN THE HISTORY OF THEIR DYNAMIC RIVALRY. THINK ABOUT IT AND PROVE ME WRONG. You get a beautiful splash page of Spider-man fighting off the Venom Symbiote's host, Deadpool as they are in freefall amongst many skyscrapers. This is the original page drawn by Dalibor Talajic. You also get the inked page by Goran Sudzuka.
"Deadpool Kills the Marvel Universe Again" was a 5 comic standalone story and in it, Deadpool becomes manipulated by Red Skull, Doctor Doom, Magneto and Apocalypse. They use Deadpool through convincing mind control to kill off the super heros as well as their fellow villians. Finally Deadpool figures it all out thru Gwenpool.
The original "Deadpool Kills the Marvel Universe" was Marvel's most profitable softcover release in their entire history. Thus a follow-up was expected.
Anyhow, this is the best page and is truly amazing and you get both pages. Destined to become a classic page and highly sought in the years ahead.
Comic story was written by Cullen Bunn and the artwork was drawn by Talajic and inked by Sudzuka. Here is the real deal and you get this issue 2, page 2 from this landmark story.