Howard Chaykin SIGNED American Century Original Art Title Page DC Comics Vertigo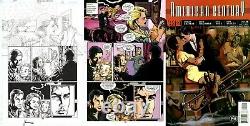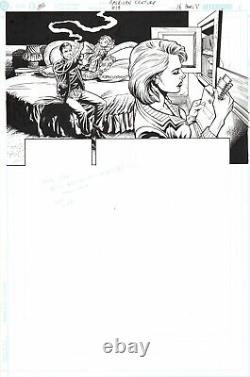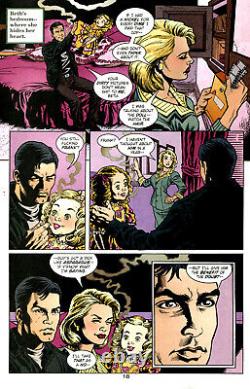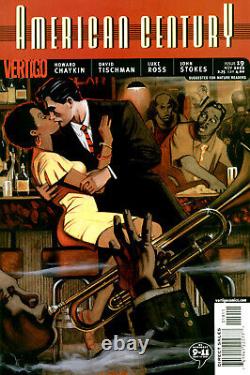 Featuring story by Howard Chaykin, pencils by Luke Ross, and inks by John Stokes, this original art page is from DC's Comics Vertigo series American Century. It is issue #19 (2002).
It is signed by hand by Chaykin. Please note- this is an actual, original piece of art illustrated by hand by Ross and inked by Stokes.
It is not a copy, print or pre-printed image. It is a one-of-a-kind original! The cover to the comic is shown for reference as is the interior colorized page with text, but the comic is not included in with the listing. The listing is for the original artwork only, which includes the original art stat on another 11 by 17 inch page - see scans - for top panel left in pencil on the main page. You can see the subtle differences in the original pencils from the final image.
Excepting pack-pulled autograph trading cards, CGC Signature Series, signed Sideshow prints, and like collectibles, all autographed items Vault Collectibles sells were personally witnessed, by myself, being signed by the writer, artist, or celebrity in question. No third party is involved. Further, art sketches - and most published original art I sell - were obtained directly from the artist themselves. For buyers desiring this guarantee in written form, this statement guarantees that the above referenced item is as stated in the listing description. As this serves as written proof of said guarantee, no physical documentation will be included in the package when the item is mailed.