INCREDIBLE HULK #318 original art prod stat DOC SAMSON HULKBUSTER 1986 BYRNE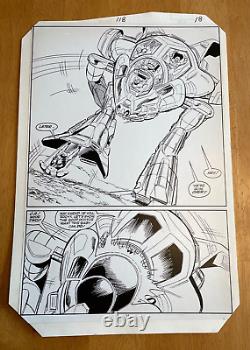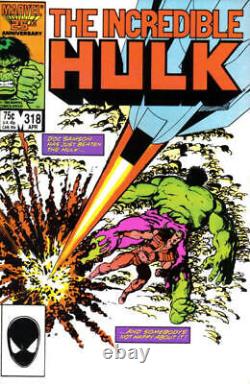 THEN IT RAINED COMICS PRESENTS. INCREDIBLE HULK #318 original production art STAT page. DOC SAMSON HULKBUSTERS 1986 BYRNE. This is a awesome, must have, tough to find piece of ORIGINAL COMIC BOOK PRODUCTION ARTWORK....... A COOL STAT PAGE from INCREDIBLE HULK #318 from 1986 MARVEL comics..... Legendary thrills brought to us by fan favorite JOHN BYRNE.... This STUNNING HALF SPLASH page features DOC SAMSON facing the HULKBUSTERS!!
A TRULY AWESOME, ONE OF A KIND SHOWPIECE.... This is a PRODUCTION ART PAGE made from 1 LARGE STAT, part of the comic book making process, NO ORIGINAL ARTWORK---I REPEAT NO ORIGINAL PEN AND INKS----I have shown pictures of the comic this is from you do NOT get the comic..... GET GREAT SERVICE - WELL PACKED ITEMS. THEN IT RAINED COMICS SAYS. Helped with market reports as a WIZARD V.
Known by comic dealers and collectors worldwide to be FAIR and HONEST!