John Romita Sr Original Cover Art Prelim Spiderman Dr Doom Captain America 1979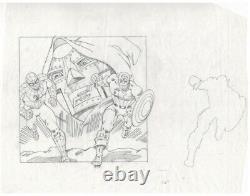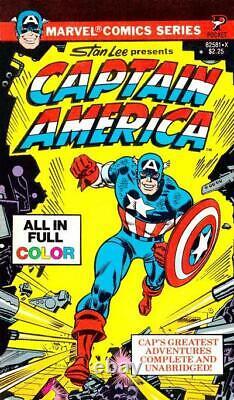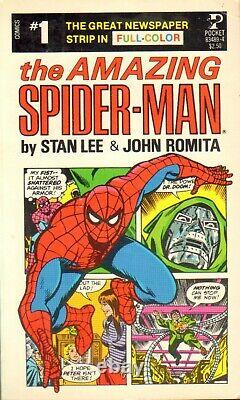 And check out OUR NEWLY LISTED ITEMS. This is an Original Art Cover Prelim, attributed to the legendary John Romita Sr. It appears to be the preliminary artwork for the Stan Lee Presents Captain America 1979 Pocket Book, part of the fondly remembered series of classic Marvel Comics Bronze Age Pocket Books.
I say "appears", because the Captain America figure matches almost exactly with the final published cover, both the look and the pose of Cap. However, this piece also includes both the Amazing Spiderman, and Dr. Doom's large, looming, ominous head in the background!
We have included a scan from the internet of the published book cover, and you can see they were not ultimately included on the final published cover. However, they are very similar to the 1980 Marvel Comics Amazing Spider-Man by Stan Lee and John Romita paperback newspaper strip reprint book see picture 3. Both picture 2 and 3 are for reference only, and are not included. Is credited with the published cover, and this piece is done on transparent vellum paper measuring approximately 10 1/2" by 9", which is how many most? So if you are looking for just 1 perfect frame-worthy piece featuring classic Romita cover images with multiple key characters, you'd probably have a hard time finding a better one than this!
This is an exceptional piece of Marvel Bronze Age artwork, that would look fantastic framed and prominently displayed, and would be a true key piece in any collection. Check out our other auctions for more great items. Check it out, you'll be glad you did!