Jose Garcia-lopez Signed 2018 Superman, Mr. Mxyzptlk Original Art! Free Ship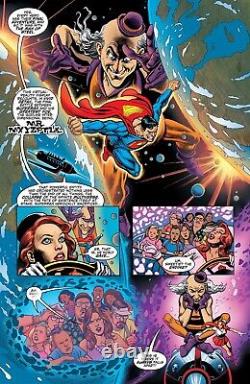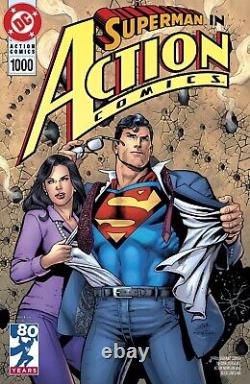 A beautiful page of 2018 Superman, Mr. Mxyzptlk original pencil art by legendary comic artist Jose Luis Garcia-Lopez! This is the original pencil art to Action Comics # 1,000, page 60 and features Superman, Mr. On this page: In this fantasy sequence, tourists visit Action Land where Mxyzptlk depicts the story of how he triumphed over Superman and the whole universe! See color scan of published page for more.
The art on this page was penciled by Jose Luis Garcia-Lopez! Jose has signed the art on the bottom right side of the page. PLEASE NOTE: This is an original, hand drawn piece of published Superman, Mr. Mxyzptlk art, not a print, copy or facsimile! This 11 X 17 inch page of art on bristol board is in excellent condition and would make a great addition to any Action Comics 1,000, Superman, Mr. Mxyzptlk or Jose Luis Garcia-Lopez collection! It could also make a GREAT GIFT! And, check out my other auctions for great original comic book art!