Justice League of America #161 JLA Green Lantern & Zatanna Original Art Page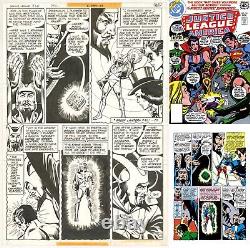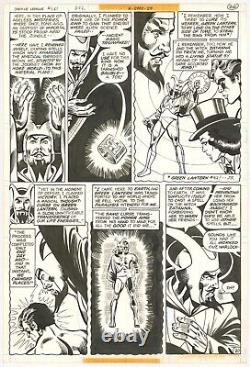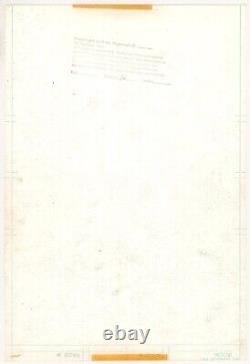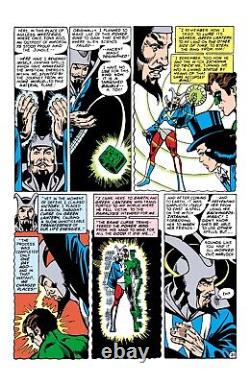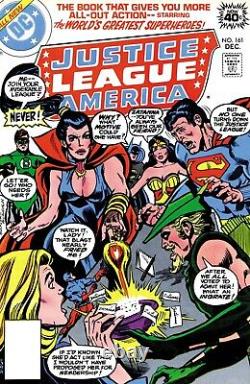 From December of 1978, this original Bronze Age art page features pencils by Dick Dillin with inks by Frank McLaughlin. The story is by Gerry Conway.
It is page 20 from Justice League of America #161. JLA #161 is a key issue where Zatanna both joins the JLA and debuts her new costume (the outfit lasted until February of 1981 when she debuted another new costume in JLA #187). The page measures approximately 10 1/2 by 15 3/4 inches and is in excellent condition. The scene features both Green Lantern and Zatanna (in her original costume) as well as the Warlock of Ys. Please note- this is the actual, original piece of artwork by Dillin and inked by McLaughlin.
It is not a copy, print, bluelines, or a pre-printed image. It is a one-of-a-kind piece of original art.
The comic cover and the finished page are shown for reference only- it is not included in with the listing. The listing is for the original artwork only. The members of the Justice League are shocked when Zatanna refuses to join, but they eventually deduce that she was leaving them clues to discover that the Warlock of Ys (a villain introduced during the Silver Age - in Green Lantern #42) was masquerading as GL. Excepting pack-pulled autograph trading cards, CGC Signature Series, signed Sideshow prints, and like collectibles, all autographed items Vault Collectibles sells were personally witnessed, by myself, being signed by the writer, artist, or celebrity in question. No third party is involved.
Further, art sketches - and most published original art I sell - were obtained directly from the artist themselves. For buyers desiring this guarantee in written form, this statement guarantees that the above referenced item is as stated in the listing description. As this serves as written proof of said guarantee, no physical documentation will be included in the package when the item is mailed.