MARVEL TALES #183 SPIDER-MAN original art prod stat ROMITA BATTLES THE RHINO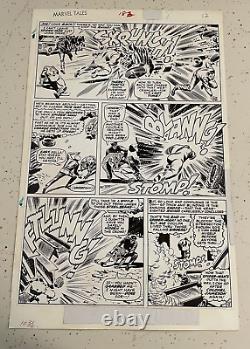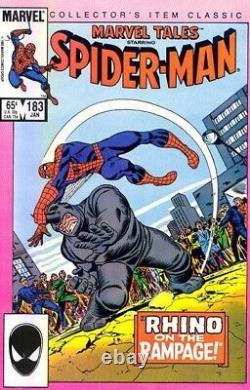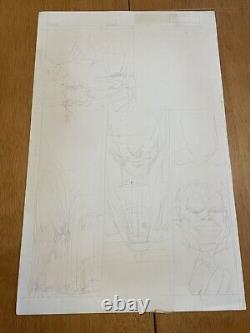 THEN IT RAINED COMICS PRESENTS. MARVEL TALES #183 SPIDER-MAN original art prod stat. This is a awesome, must have, tough to find piece of ORIGINAL COMIC BOOK PRODUCTION ARTWORK.......
A COOL STAT PAGE from MARVEL TALES #183 from 1986 and MARVEL comics..... Legendary thrills brought to us by fan favorite JOHN ROMITA, STAN LEE....... Reprinting the story from AMAZING SPIDER-MAN #43 titled RHINO ON THE RAMPAGE this page features lots of MAYHEM "SKRUNCH", "BLANNG", "STOMP" with SPIDER-MAN facing THE RHINO!!! A TRULY AWESOME, ONE OF A KIND SHOWPIECE.... This is a PRODUCTION ART PAGE made from 1 LARGE STAT, part of the comic book making process, NO ORIGINAL ARTWORK---I REPEAT NO ORIGINAL PEN AND INKS.
This piece does have some pre-lim sketches on the back--not sure who or what they are?? I have shown a picture of the comic this is from you do NOT get the comic..... GET GREAT SERVICE - WELL PACKED ITEMS.
THEN IT RAINED COMICS SAYS. Helped with market reports as a WIZARD V. Known by comic dealers and collectors worldwide to be FAIR and HONEST!