New Mutants Forever #3 p4, Black Queen, Red Skull, Al Rio, Bob McLeod, Marvel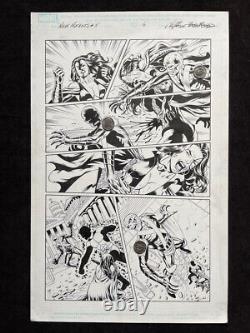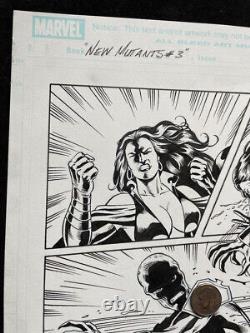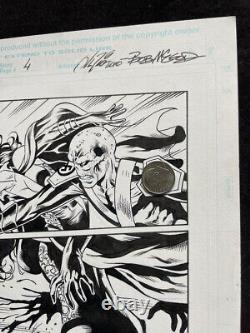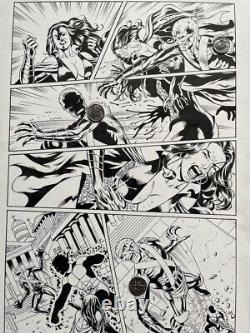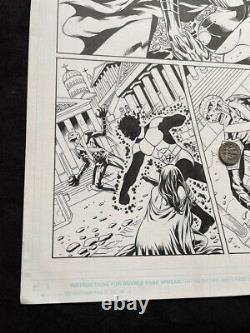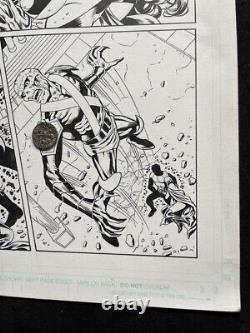 New Mutants Forever #3 page 4 Original Art by Al Rio (pencils) and Bob McLeod (inks). 11"x17" on Marvel Comics blue-lined art board. Published by Marvel Comics in 2010. This page features Selene (The Black Queen) battling Red Skull! Then Sunspot steps in to help!
The offensive symbols were covered in these photo with dimes. The original art will not have coins attached. Álvaro Araújo Lourenço do Rio (19 May 1962 - 31 January 2012) - known professionally as.
Was a Brazilian comic book artist, best known for his. Good girl illustration work, particularly on the American comic book series Gen¹³ and DV8, published by Wildstorm Comics. Check out my entire store!