Original Comic Art DC's Steel (Ed Benes) 11 x 17 Issue #1, pg 19 Superman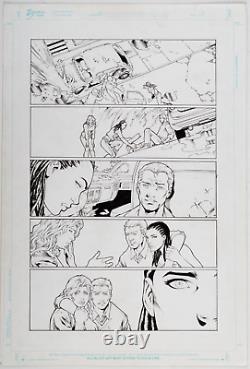 This is original art from the very first issue of DC's'Steel', in which a new Superman takes on Doomsday. This is the art from page 19 of the issue.
One of the notable things about this issue is that it was not only penciled by the legendary Ed Benes but also inked by him as well.