PUNQ UTOPIA Y 2 K Pen & Ink Comic Illustration 1 of 1 Original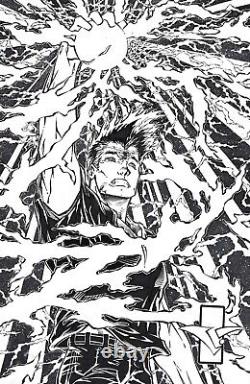 Y_2_K was one of the characters originally a part of PUNQ UTOPIA, a title from the GUMNU Universe. The character was created by me in 1997 with an alias name and established in August of that year as being a member of the team.
This has been my username on Call of Duty Mobile, an online mobile gaming app, since April 2020. This is the first time Y_2_K has been finished on 11"x17" 2-ply Bristol board and posted online. This illustration took 18 hours to complete and was just finished the morning of August 18, 2023.