Roger Cruz/ Wellington Dias 2023 Flash Original Ink Art-jesse Quick! Free Ship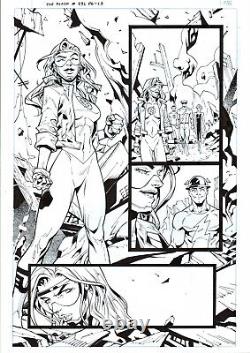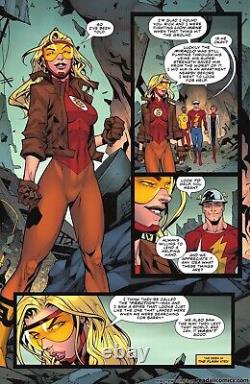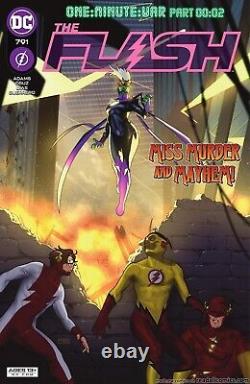 A beautiful page of 2023 Flash original ink art by comic artists Roger Cruz and Wellington Dias! This is the original inked art to The Flash # 791, page 13 and features Jesse Quick, Golden Age Flash, Kid Flash, Impulse! About this story: "One Minute War: Part 2" The Fraction uses the Speed Force to move at lightning speed so they can conquer Earth in seconds! And the only ones who can stop them?
On this page: Jesse Quick stops The Fraction from killing Golden Age Flash, Kid Flash & Impulse and lets them all know what they are up against! See color scan of published page for more.
The art on this page was penciled and scanned onto computer by Roger Cruz, printed out as a blueline copy and inked on bristol board by Wellington Dias. PLEASE NOTE: This is a blueline printed, hand inked piece of published Flash original ink art, not a copy or facsimile! This 11 1/2 X 16 1/2 inch page of art on bristol board is in excellent condition and would make a great addition to any Flash, Jesse Quick, Golden Age Flash, Kid Flash, Impulse, Roger Cruz or Wellington Dias collection! It could also make a GREAT GIFT! And, check out my other auctions for great original comic book art!