RYAN SOOK Original Art Pen & Ink Commission 2002 11×17 African Lion Scene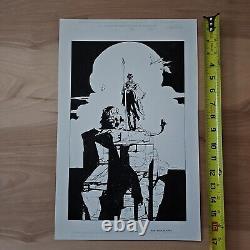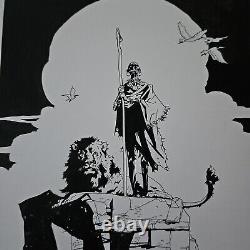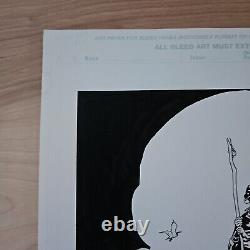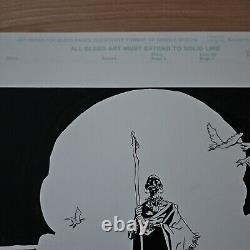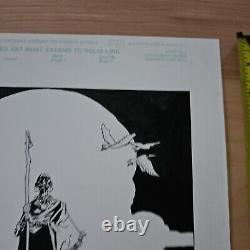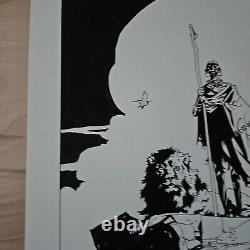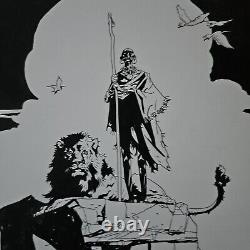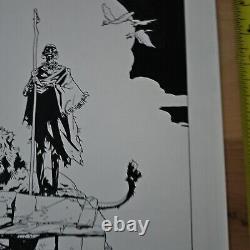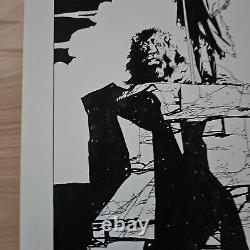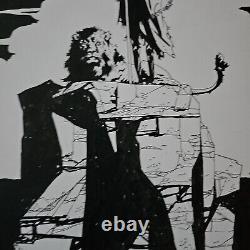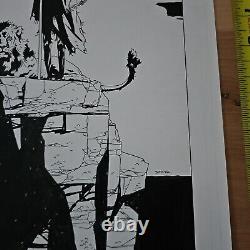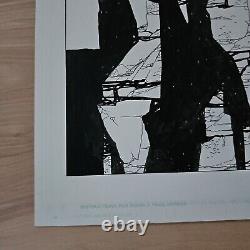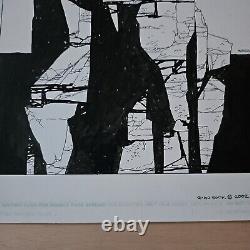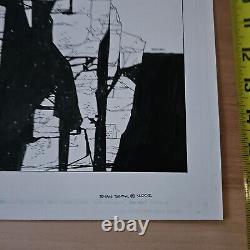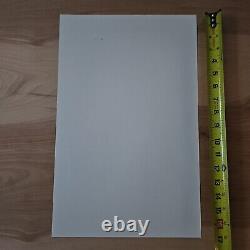 Ryan Sook's first professional work was in Challengers of the Unknown #15, published in 1998. For the next two years, he worked primarily on books for Dark Horse, including several stories set in the Buffy the Vampire Slayer universe, as well as two creator-owned projects in Dark Horse Presents: Witch's Son & Ragnok, with writer John Arcudi. He has also inked over Matt Smith's pencils in Lobster Johnson: The Killer in My Skull, a back-up story in Hellboy: Box Full of Evil #1.
In 2001, he earned critical and fan praise for his work on The Spectre for DC Comics. He left the book in 2002 to draw the first spin-off mini-series from Mike Mignola's Hellboy, BPRD: Hollow Earth. From 2003 to 2010, Sook worked primarily for DC Comics focusing more on coverwork than interior sequential pages. His work in this time period includes: Arkham Asylum: Living Hell with Dan Slott, Hawkman with Justin Gray and Jimmy Palmiotti and Seven Soldiers: Zatanna with Grant Morrison and X-Factor with Peter David for Marvel. He has also worked on several books for Wildstorm. In 2009, Sook garnered his highest critical praise to date for his work on the Kamandi story in Wednesday Comics, written by Dave Gibbons. For the twelve-part serialization, he handled all of the art chores including lettering. Sook has been compared to Mike Mignola, Adam Hughes and Kevin Nowlan and has as well been influenced by them, but he also draws inspiration from Alphonse Mucha, JC Leyendecker and Norman Rockwell, among many others.