Superman Up in the Sky #11 Pg 9 Original Art Andy Kubert, Sandra Hope Tom King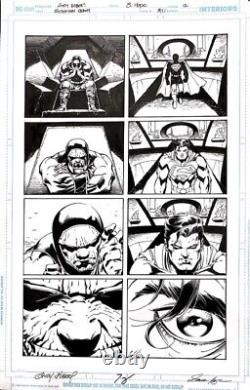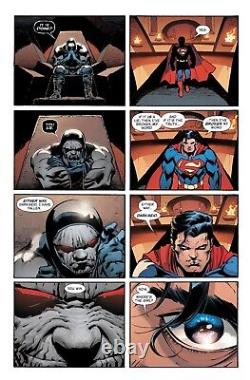 Superman Up in the Sky Issue 11 Page 9. This is a beautiful example of Kubert's storytelling, showcasing a confrontation between Superman and Darkseid.
I loved Up in the Sky. King's love of Superman shines through and it really is a wonderful example of who and what makes Clark so endearing. It has heavy moments but its easily one of the most uplifting stories King has ever written. I admired the structure of how King constructed each chapter. Twelve pages each, with each page standing alone as a complete story or scene.
It really is something to behold as a someone who has written a comic. Rereading it has made me appreciate owning a page even more. It's a stunning example of comic craftsmanship.